Barclay Poodles Presents...
Am Ch REDHAVEN DULCE DE LECHE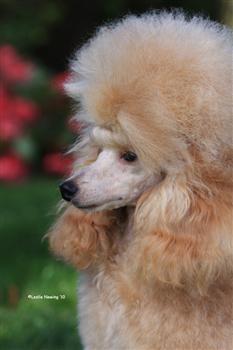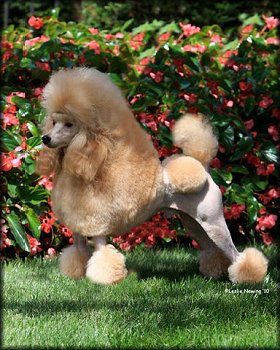 "Dutch"
I co-own this stunning young boy with Suzanne Bunting. Thank you Suzanne!
Photo clickable for larger view:


Pedigree

Am Ch REDHAVEN DULCE DE LECHE
Am Ch BARCLAY LYCA SUNNY-SIDE UP
Am Ch MELANGE THE JOKER
Am Ch LYCA NOVEL ATTRACTION
MELANGE NOTHING BUT THE BEST
Am Ch BARCLAY LYCA CAST A SPELL
Am Ch BARCLAY LYCA NEW
BARCLAY LYCA PUZZLE CONNECTION
Am Ch REDHAVEN CREAME BURULEE
Am Ch BARCLAY LYCA NEW DIMENSION
Am Ch BARCLAY LYCA SOLVE THE PUZZLE
Am Ch LYCA ACCENT ON ACETON
REDHAVEN LUCIA CHANSU
Am Ch CARBET CAROLINA MOON
REDHAVEN DRAMATIC GOLD
Back To My Champion Mini Poodle Page
Thank you for visiting Barclay Poodles, specializing in apricot miniature poodle puppies and black / brown toy poodle puppies.
Copyright © 2009 - Present - Barclay Poodles - All rights reserved
This website is maintained by webmaster