Barclay Poodles Presents...
TYLER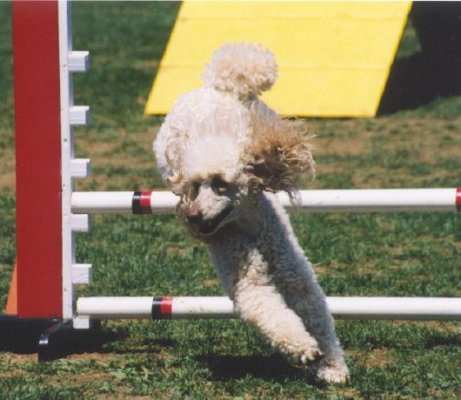 (more great photos below)
*a wonderful note from Tyler's "Mom"...
Tyler did it again with 2 1st places one in Open standard and one in Open Jumpers with weaves. What a guy. Spencer also did well with a 5th place in excellent JWW and a 2nd in Excellent Standard
Just wanted to drop you a line to let you know how Tyler did at the NADAC trial on Sunday July 18th. It was a trial put on by the club I train at. He had 4 runs that day and he Q'd in all 4 runs. He earned 4 first places in the 12 inch group. So far this season he has completed 4 titles. Back in June he earned his AKC Open STD title, and needs just 1 more leg to finish his AKC Open Jumpers title. He also needs 1 more leg to complete his NADAC Novice Tunnelers Title. Hope he can keep up the good job. Keep you posted.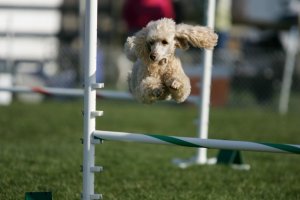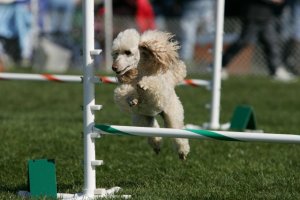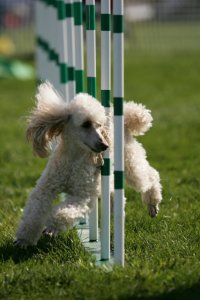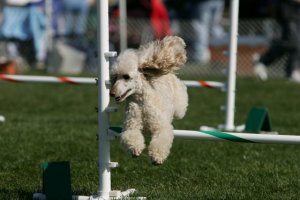 Back to Obedience/Agility Page
Home / Poodle Puppies / Mini Poodles / Stud Dogs / Toy Poodles
Brags / Grooming / Beauty & Brains / History
Favorite Photos/Video / References / Our Rainbow Bridge Page
Letters Home










Thank you for visiting Barclay Poodles, specializing in apricot miniature poodle puppies and black / brown toy poodle puppies.
Copyright © 2009 - Present - Barclay Poodles - All rights reserved

This website is maintained by webmaster