Barclay Poodles Presents...
I love photos & videos of our poodles!
I found my photo pages filling up fast so decided to start this page where I can just add links to new albums!
Each link below will take you to a photo or video album of our poodles and puppies we've placed in wonderful homes.
Hey, if you have a Barclay/Lyca poodle send me photos or videos to include here! I really enjoy receiving them!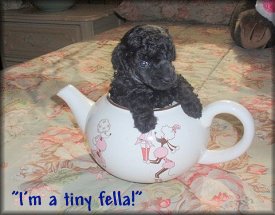 Navigate my site:
Home / Poodle Puppies / Mini Poodles / Stud Dogs / Toy Poodles
Brags / Grooming / Beauty & Brains / History
Favorite Photos/Video / References / Our Rainbow Bridge Page
Letters Home










Thank you for visiting Barclay Poodles, specializing in apricot miniature poodle puppies and black / brown toy poodle puppies.
Copyright © 2009 - Present - Barclay Poodles - All rights reserved
This website is maintained by webmaster