Barclay Poodles Presents...

Puppy Letters
I really enjoy the letters and photos I receive from poodle puppies I've bred and their families. So I've decided to start collecting them on this page.
Page 1, Page 2, Page 3, Page 4, Page 5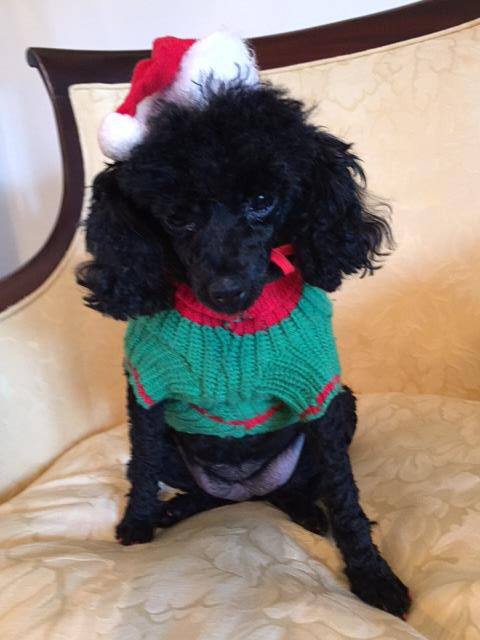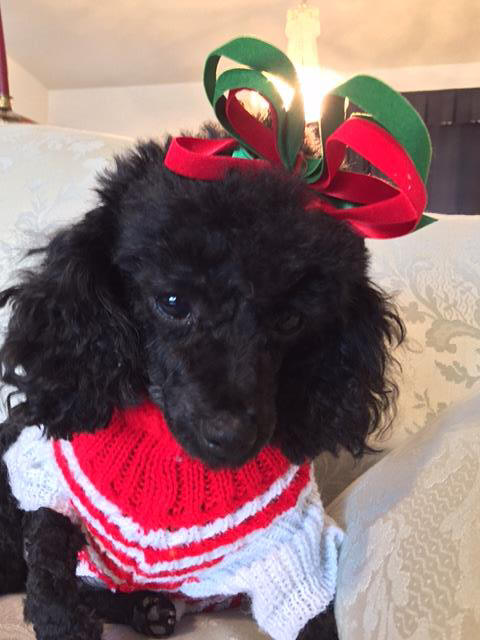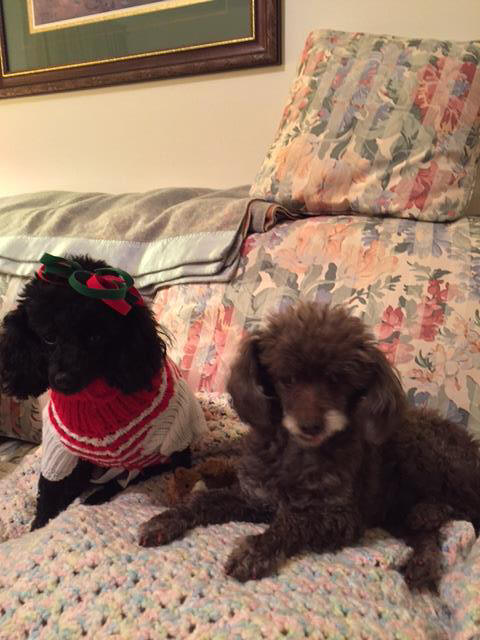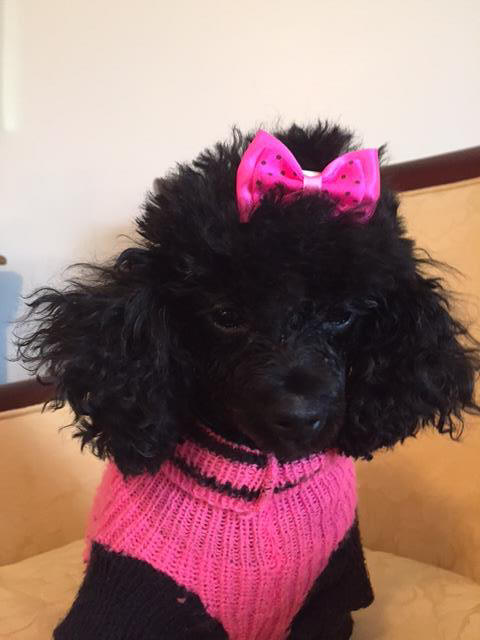 Hi Barbara,

Our Princess is 4 years old today.
Barclay Just for the Fun Of It, born 12/13/2011. (Remy)
She is absolutely the love of our life and our older 14 year old poodle adores her. We are so fortunate to know you and we wanted you to enjoy her special day also.
God Bless you and thank you for our special Angel!

Jill & Neil Knepp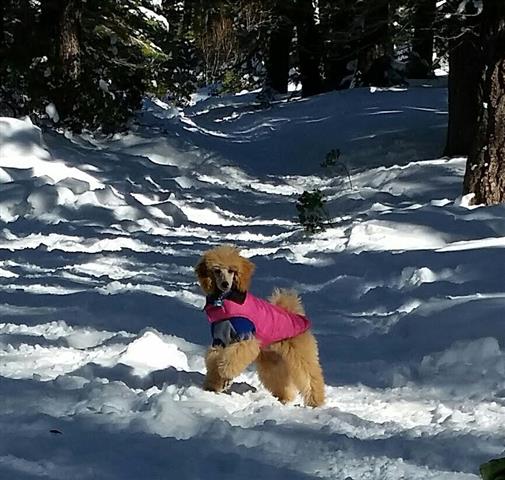 Hi Barbara,

We took her to the mountain for the snow. We don't have snow in Palo Alto.
Happy New Year to you too.
Hi Barbara,
Hope all is well with you an your furry family. We can not express our love and gratitude for our fabulous four year old Remy Poodle. She has brought us so much joy. She is the Queen of the neighborhood and everybody loves her. She gets along wonderfully with our older 14year old Miranda brown poodle. We appreciate you so much and wish you all the blessings of Easter and Springtime. Remy wanted to show you her Christmas dress and her Easter pajamas. Miranda is an old girl and won't tolerate the fuss but they love each other.
With all our gratitude and love,
Jill & Neil Knepp
I have a Billy grandson, Ricky, and he's one of the best dogs I've ever owned. He's extremely intelligent, loyal, fun loving, and just plain happy all the time, which is infectious. He's also healthy and sound. Just great. Congratulations Barbara, your Billy is one of the best ever! I also happen to be a dog trainer, and Ricky goes around with me to schools and nursing homes, he does "trick shows" and just plain brings happiness to people wherever he goes.
Pam Coath
Sitting here with my best friends and thinking of you. Your Barclay poodles are the sweetest dogs and give us so much joy. We have now spoiled them. They sleep on our beds, go with us
to New Jersey and love baseball games. Everyone loves them at the games for they are so well behaved as they watch the game with us. It is so funny. Thank you for our best friends as
They give us so much joy and companionship.

Friends always,
God Bless
Shirley Lakatosh
Navigate my site:
Home / Poodle Puppies / Mini Poodles / Stud Dogs / Toy Poodles
Brags / Grooming / Beauty & Brains / History
Favorite Photos/Video / References / Our Rainbow Bridge Page
Letters Home
Thank you for visiting Barclay Poodles, specializing in apricot miniature poodle puppies and black / brown toy poodle puppies.
Copyright © 2009 - Present - Barclay Poodles - All rights reserved

This website is maintained by webmaster